Outpatient FBT Program for Adolescents with AN
This program started in April 2022 after the pandemic consisting of ~20-sessions for adolescents (12-18 years old) with Anorexia Nervosa and includes personalized intake, standardized questionnaires for both patient and parents/caregivers.
FBT is a research-based treatment and the "gold standard" for treating Anorexia Nervosa clients. Rather than focusing on family dynamics, FBT teaches parents the skills necessary to take responsibility for food choices, preparation and presentation to their child until they can tolerate eating differently to restore normal weight. FBT uses "Family" as a resource, including siblings.
Outpatient FBT Program for Anorexia Nervosa
Personalized Intake & Testing + ~20 sessions – 3 phases of Family Based Therapy
---
Phase 1
Sessions 1-10 (50% of treatment)
Weekly Therapy
Weight Restoration
Phase 2
Sessions 11-14
Alternating weeks
Transitioning control of eating back to adolescent – Independence
Phase 3
Sessions 15-20
Alternating weeks or monthly
Adolescent developmental issues and termination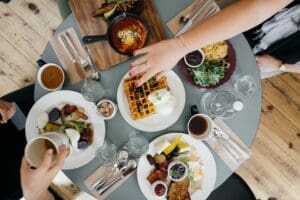 fbt is not traditional family therapy
Family Based Therapy
---
Family-Based Therapy (formerly known as the Maudsley Method) has proven highly successful rates treating adolescents with anorexia. FBT treatment begins with focus on feeding and weight restoration rather than trying to find the "cause". The family (including caregivers) orchestrates the feeding and meals with the clinician's support. Each member of the family has active participation in helping the client to restore weight, establish healthy eating patterns, and interrupt compensatory behaviors. In the second phase of treatment, eating decisions gradually transition back to the adolescent. The remaining issues as well for age-appropriate development concerns are addressed in the final phase.
Clientele
Anorexia Nervosa Diagnosis
Post hospitalization and outpatient clients 12- 18 years old living with their families
Symptoms: distorted view of their bodies, obsess about their weight, depression, extremely anxious around high calories food, mood changes, and over-exercising.
Intake Requirements
Clients need to be medically stable ("clean" in doctors' words) above 75% EBW, (below 75% is admission criteria for most hospitals), and is set by the doctor.
Personalized: Intake form + ED Form + Testing and Questionnaires (both client and parents)
FBT Downloads and Resources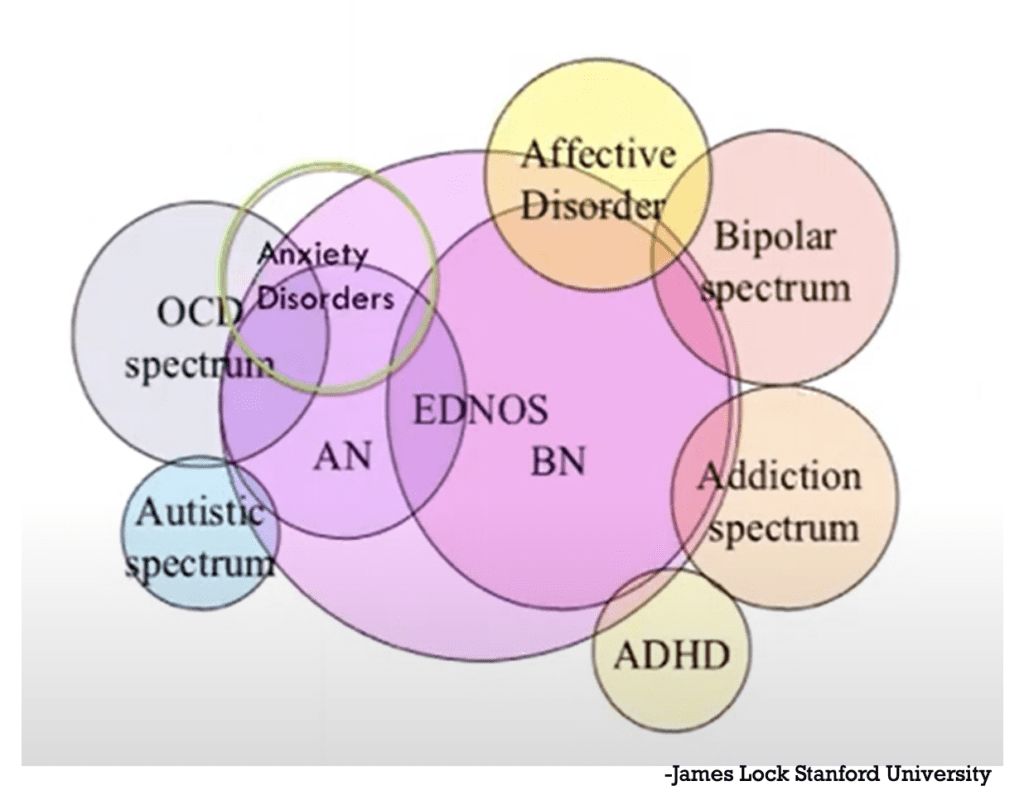 Be Aware of the risks
Statistics & Research on Eating Disorders
---
Eating disorders have the second highest mortality rate of all mental health disorders, surpassed only by opioid addiction.
Young people 15-24 with anorexia have 10 times the risk of dying compared to their same-aged peers.
Among those who struggle with anorexia, 1 in 5 deaths is by suicide
Among female high school athletes in aesthetic sports, 41.5% reported disordered eating and 8X higher injury rate
NationalEatingDisorders.org 2022